I Have A Song Inside My Heart
A Summer Afternoon of Jazz with Riza Printup & Friends
Date: Sunday, July 21, 2019
Time: 2 – 3 p.m.
Place: The Shipyard in Boothbay Harbor
120 Commercial Street, Building #5
Boothbay Harbor, Maine
Presented in partnership with the Boothbay Harbor Memorial Library
Adults must be accompanied by a child.
This is a free event, but you must order tickets to attend.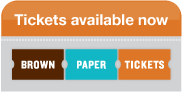 You can help support this event!
So that all children can attend the concert, this event is free.
Please consider helping to make this possible with a tax deductible gift by using the link below.
Many thanks for helping to put a smile on every child's face.
what is i have a song? . . .
Riza has always had a passion for education. As a former classroom teacher (Director of Strings and Early Childhood in Atlanta and Newark) and current early childhood faculty member at Jazz at Lincoln Center, her desire is to not only bring music to life, but to share how many vital life lessons parallel concepts in jazz.
Based on her and her husband Marcus Printup's children's book Theodore and Hazel and the Bird, I HAVE A SONG INSIDE MY HEART is a program developed for young audiences utilizing literacy and jazz.
Jazz is an American art form built from expression. Its deep roots are cultivated from the work songs and Negro Spirituals sung by enslaved Africans brought to the United States. Those songs, which are telling of the experiences, trials and tribulations on the plantations and cotton fields, birthed the Blues. The Blues became and is the ultimate and intimate song of self expression. The Blues is the vital thread which has provided the rich foundation for the tapestry of Jazz.
In jazz, musicians come together with their individual voices to create one voice. It's where community is built, and communication is essential. It's where they come to swing.
In jazz, musicians improvise, tap into and express what is deep within their souls. It's through their instruments where expression of feelings aptly articulate what otherwise could not be stated with words.
Through the vehicle of jazz, I HAVE A SONG INSIDE MY HEART's mission is to help young audiences identify their personal truth, embrace their unique and beautiful individuality, and become empowered in self expression